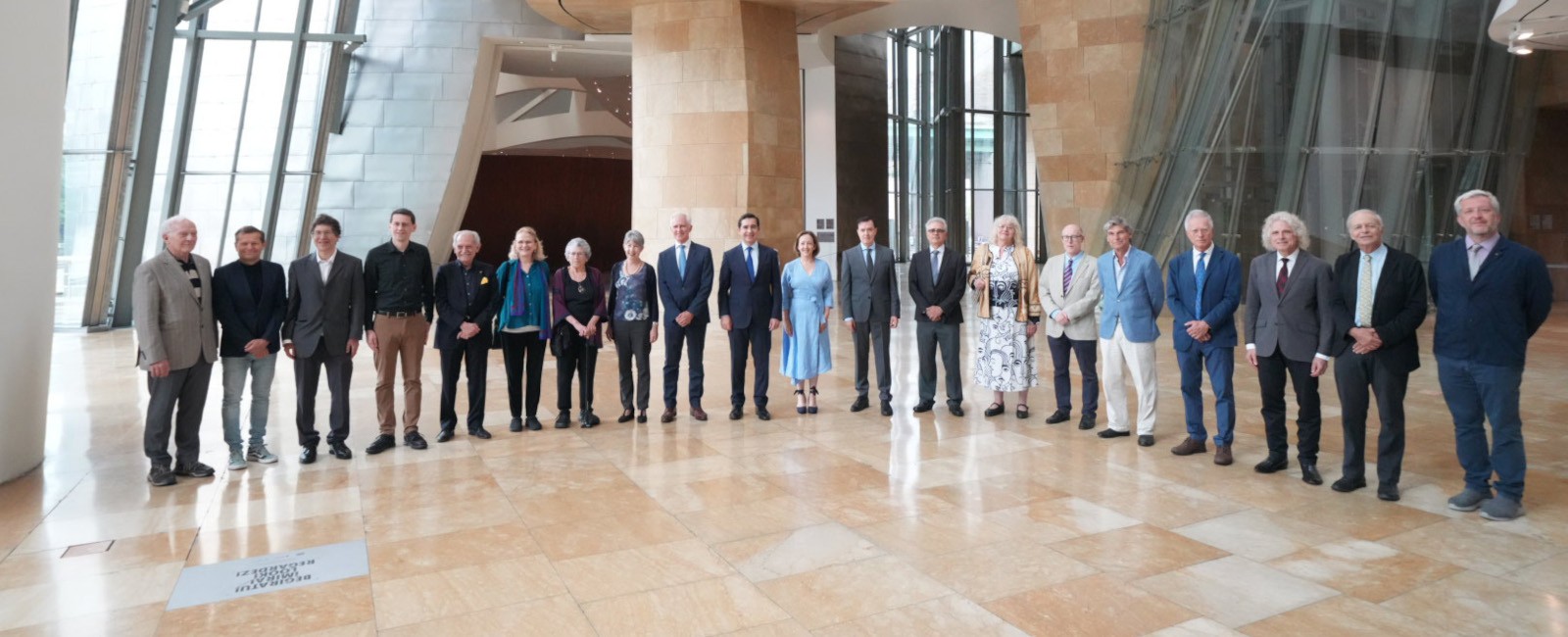 Welcome reception for Frontiers of Knowledge awardees in the Guggenheim Museum Bilbao
The laureates in the 15th edition of the BBVA Foundation Frontiers of Knowledge Awards have arrived in the Bizkaia capital. The Guggenheim Museum Bilbao was the setting for their first encounter with the President of the BBVA Foundation, Carlos Torres Vila, and the Director of the BBVA Foundation, Rafael Pardo, who were there to welcome them along with the museum's Director, Juan Ignacio Vidarte, and the President of the Spanish National Research Council, Eloísa del Pino. The group later had the opportunity to visit the Museum's permanent collection and the exhibition Oskar Kokoschka. A Rebel from Vienna, sponsored exclusively by the BBVA Foundation.
The reception is the first of the events organized around the Frontiers of Knowledge Awards ceremony, which since the 11th edition – in 2019 – has had its permanent home in Bilbao.
The awards will be presented on Tuesday 20th in the Euskalduna Bilbao center. The evening before, on Monday 19th, a gala concert in honor of awardees will be held in the same venue, performed by the Basque National Orchestra under conductor Pedro Halffter Caro and featuring the pianist Kirill Gerstein. Part of the program will be the work In Seven Days composed by Music and Opera laureate Thomas Adès.
Over a number of decades, the BBVA Group and its Foundation have participated in and interacted with the knowledge and cultural ecosystem of the Basque Country, through recurrent partnerships with some of the region's leading institutions. In particular, the Foundation has been a Strategic Trustee from the outset of the Guggenheim Museum Bilbao, with which it organizes major exhibitions like the current Kokoschka show, open to the public until 3 September, 2023.