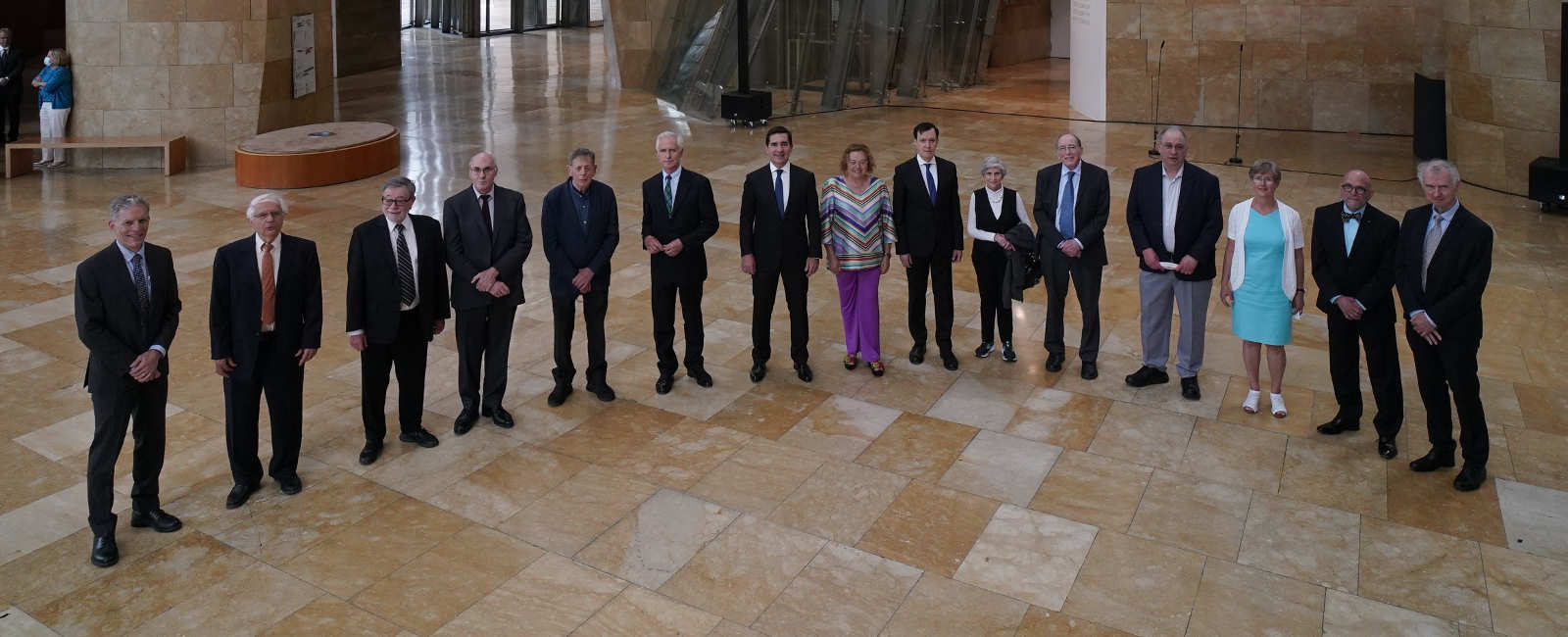 Welcome reception for Frontiers of Knowledge laureates in the Guggenheim Museum Bilbao
The laureates in the 14th edition of the BBVA Foundation Frontiers of Knowledge Awards have arrived in Bilbao. The Guggenheim Museum Bilbao was the setting for their first encounter with the President of the BBVA Foundation, Carlos Torres Vila, and the Director of the BBVA Foundation, Rafael Pardo, who were there to welcome them along with the museum's Director General, Juan Ignacio Vidarte, and the President of the Spanish National Research Council (CSIC), Rosa Menéndez. The awardees later had the chance to visit the museum's permanent collection, as well as the temporary exhibition Motion. Autos, Art, Architecture.
The reception is the first of the events organized around the Frontiers of Knowledge Awards ceremony, which since the 11th edition – in 2019 – has been sited in Bilbao.
The awards will be presented on Thursday 16th in the Euskalduna Conference Centre. The evening before, on Wednesday 15th, a gala concert in honor of awardees will be held in the same venue, performed by the Basque National Orchestra under conductor Roberto Treviño and featuring violinist Renaud Capúcon.
For decades now, the BBVA Group and its Foundation have participated in and interacted with the knowledge and cultural ecosystem of the Basque Country, through recurrent partnerships with some of its leading institutions. In particular, the Foundation has been a Strategic Trustee from the outset of the Guggenheim Museum Bilbao, with which it regularly co-organizes major exhibitions, including this year alone the shows Women in Abstraction and From Fauvism to Surrealism: Masterpieces from the Musée d'Art Moderne de Paris.